Dear beloved friends.
It's with a great pain in my heart I'm writing this.
Mirjam and her girls have just come back from vacation in Denmark, and the following is what she has written:
It's with a great mixture of frustrations I'm writing this. While in Denmark we got a lot of care and good food, and therefore managed to put on 3 kilos. It rained nearly every day, and when we landed in Kenya and drove together with my husband Per home to Tanzania, I truly felt like crying out of frustration.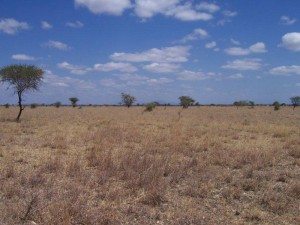 Here we sat happy and 3 kilos heavier looking at km after km of dried out land from lack of rain. In Demark they'd only talked on the news about Somalia and Kenya suffering from the drought, but not that all of Eastern Africa were, including my beloved Tanzania. I could only think of, that I'd just left a country of abundance to get back to a suffering country, which should have got all that the rain, we really didn't need in Denmark. The weight we'd gained, our friends the Masais had lost just as much.
We (Tabitha and I) would like to help these people with food, but as you know it takes money. We also know how important learning is for the children, but without food they won't be able to, because they can't stay awake.
A bag of corn flour costs 250 DKK. and can feed a family for 2 months.
The Masai watch men are all the time asking:" Mama, when can we drive out and give the people some food"? They're starving.
THIS IS A CRY OUT FOR HELP.

Remember "Many small streams make one big river."

"Every man according as he purposeth in his heart, so let him give;
not grudgingly, or of necessity: for God loveth a cheerful giver." 2.Cor.9:7
Love from
Mirjam and Tabitha
You can support our work by giving your gift through online banking:
IBAN Account: DK 7097 1207 4179 3075
Remember to mark your payment: "A cry for help"
Swift/Bic code: JYSPDK21
Den Jyske Sparekasse,
Borgergade 3,
7200 Grindsted
Account holder: Betania Kirkecenters Ydremission
Information: Tabitha and Torkild Jensen