Christmas is getting close.

Every year we are surprised by this fact, because the sun is always shining here and it is easy to forget about Christmas, snow etc.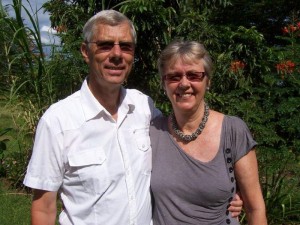 We do delight to remember the reason for the season that the Son of Man was born and came into this world to forgive and to deliver us from all of our sins. That is a tremendous truth.
We want to express the gratitude of the wonderful co-operation we have enjoyed throughout the years.
Also a big thank you, that we are able tobe your extended arm in Tanzania.
Thank you for faithfully supporting the ministry and enabling us to work here and to help people in need.
Thank you for your letters and mails. We are happy and uplifted that we are not forgotten.
This year our daughter Dorrit will be coming to celebrate Christmas with us. We look very much forward to that.
In closing we want to thank all of you for what we shared in 2011, a year that is almost gone.
May the Lord bless you in the coming New Year.

Yours with love,

Tabitha and Torkild