We have a cry that is about a single mother named Veronica and her three children. Her situation is extremely difficult and she is struggling daily to get by.
She has visited us regularly for three weeks, but since we have been away, she has gone in vain. A few days ago she came back and now we were at home and had the opportunity to listen to her.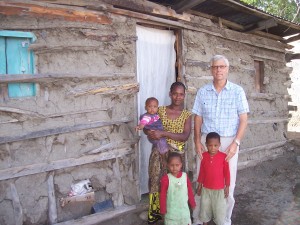 After six years of marriage, the husband left her. When this happened, she was two months pregnant with the third child. They had lived a normal family life in a good house, until the day when the man got a bank loan. Immediately after that he disappeared without a word, and when he did not pay back the loan the bailiff came and took the house and all the furniture and even the children's clothes. She then moved over in a mud hut and began to go out as a washerwoman to get money for food and rent.
She earned very little and the day for the baby to arrive approached. She gave birth at home in the cottage and it happened suddenly. Since she was alone, she cut the umbilical cord with a knife and tied it with a thread. It turned out that there were twins, but unfortunately the second child died during birth.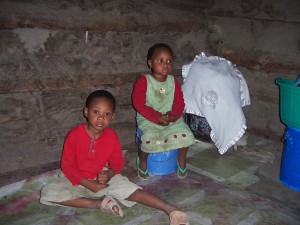 She continued telling her story to us while crying and begged for our help to get the two older children in school.
The youngest is now nine months and the other two 3½ and 6½ years. If someone would be able to help her get the two children to school, it would be a huge blessing to this desperate mom.


Thank you for the support – it makes a difference!