Once again this year we have received money for Christmas food to extremely poor families.

The widow started crying as she saw our people coming with the food.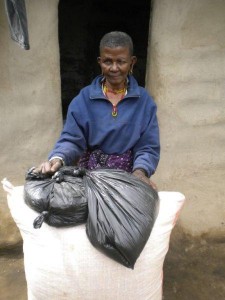 This is the reaction every time we come to a home: all get very emotional and very pleased. We have shared 30 packets consisting of one sack of maize (100 kg), ten kilogram beans and six kilogram sucker. This makes a total value of 250 DKK and makes a big difference to a poor family.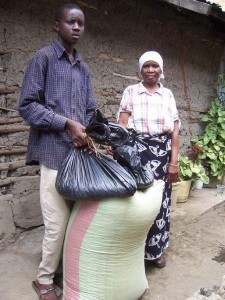 A big thank you to those of you, who gave to these poor families.