Dear all of you who are standing together with us in our work. I am sending yet another cry for help even though it's with a shaking heart.
I am sending yet another cry for help even though it's with a shaking heart. As you might have read in our last newsletter, we are lacking funds to finish the dining area at the school.

We are in need of funds for the roofing. It is very important that roofing is on before the rains start here in April. Also, the children are in need of the space as currently they are eating in two teams, that is why we had to expand the dining area.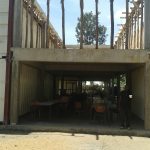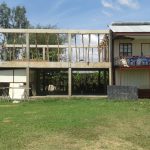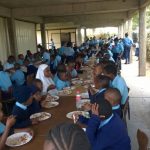 I don´t know if anyone have the possibility and heart to help us yet again? We have had your help so many times before.

We need around 35.000kr to finish it.

Any amount is welcome, and we know from experience that "many small streams make a big river" so we are hoping that together we can make it happen.

I will send pictures of the finished result so you can see how different it will look once the building is done.

Torkild and I are doing well and happy we are still able to help here. Torkild travels a lot on children's ministry and church dedications and I am trying to keep the office running, also to visit the kids at school on Fridays.

I want to wish you all the best beloved friends.
Please send me an email if you want to support the project "dining area"!

You can support our work by giving your gift through online banking:

IBAN Account: DK 7097 1207 4179 3075
Swift/Bic code: JYSPDK2G
Den Jyske Sparekasse,
Borgergade 3,
7200 Grindsted
Account holder: Betania Kirkecenters Ydremission
Information: Tabitha and Torkild Jensen

Love Tabitha.