There is a very real need to help distressed children.

Recently we admitted four of such children into the home.
Here is a short resume of how the home works:
John and Rosabella is the married couple who leads the place. We have known Rosabella during almost of all our years in Tanzania.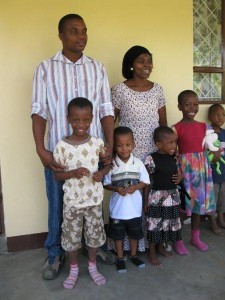 Rosabella's brother died from AIDS a couple of years ago leaving behind his HIV-positive wife. She is very sick now and gets weaker by the day. The couple has given birth to four children age 4-15.
This mother asked Rosabella to help with the children as she does not know how long she will continue to live. We had a talk and agreed that the two oldest boys should stay with their mother so that she would not feel left all by herself and also being reminded that there is a reason for her to live. We would then admit the two younger children into the love home.
I shall not forget the day when the mother came to the home to leave the two boys of 4 and just barely 7 years in our hands. What a grief for a mother to give away her children because of being innocently infected with an incurable disease as a result of the infidelity of the husband.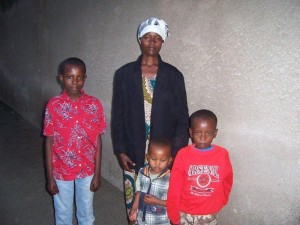 My heart was crushed as this weeping mother delivered her children while thanking us that we were willing to take them in. The two boys are now in the home and seem to be doing fine in their new surroundings.
Rosabella's husband John also had a brother who died from AIDS last year. Unfortunately it appeared that the wife was also HIV-positive. At the moment no one knows where she is as she suddenly disappeared one day after having dropped the children off at the grandparents' house.
This couple has two beautiful daughters of 3 and 7 years of age. The girls were sent to John's parents who however were unable to send them to school. Then in May, John's father fell seriously ill and he asked John to come to his home saying, "John, I know that I am soon to die therefore I ask you to please take care of these small girls and look after them as if they were your own children. As you know, your mother is very old and cannot look after them. At the death bed of the father John promised to take care of the girls.
I have just been to the home. What a joy to meet the children there. Yes, they arrived on a bleak background, but they love living with John and Rosabella who have given them a safe home and the love of God.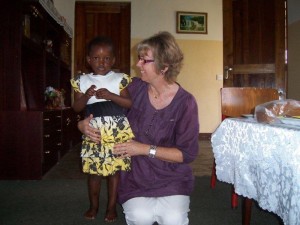 All four children have begun school and have sponsors who are paying their way – all honour to Jesus.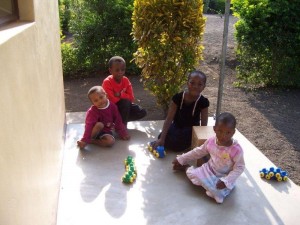 Unfortunately, John and Rosabella have not been able to have any children of their own, but it is a great joy for all that they have agreed to be Mum and Dad for children who have no parents.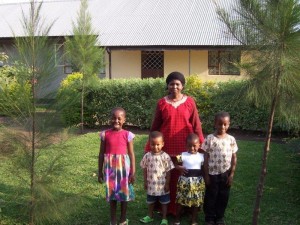 If you wish to support this home by a one-time gift you are more than welcome.
The place needs some painting and repair work done. We also need to get some extra bunk beds and new mattresses. May this home remain a blessing to all the children.