Yes, life can be very hard for a lot of people. Here's Danny and his grandmothers story.

One day our maid Frida came to ask us, if we could help a lady from her church. This lady was very ill and was ready to give up. She didn't have money for food or rent.
Being ill with a serious throat problem, she couldn't work nor eat the little food they had because of this. We sent her right away to a doctor, and gave her money to medicine. Now she's almost well again.
As she lives close by, we went to visit her to see, how she was doing. She got so happy and thankful, kissed and embraced us, and her face lit up with such a light of joy, that surely came from the Lord .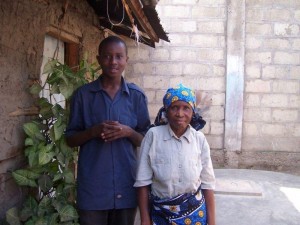 We found out then that she'd her grandson living with her. The boy had always believed that she was his mother and called her Mum. However, lately he'd started to ask her about his father and who he was.
His grandmother then had to tell him the true story:
As a young woman she'd been married and given birth to a girl. Shortly after her husband left her for good and she brought her daughter up on her own. She even managed to put her to school, but when the girl was in the 5. grade she got pregnant and thrown out of school.
Given birth the poor girl died, but the child lived. This boy is Danny, whom his grandmother took and raised.
They live in a small clay hut with only one room.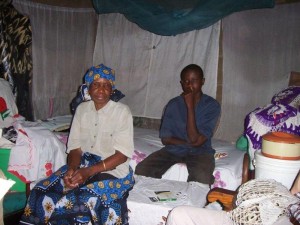 Danny's finished school and would love to learn a skill( electrician), but this takes money which they don't have, so the boy stays at home.
Danny's a wonderful boy and we'd love to be able to help him, and make his dream come trough, so he one day will be able to take care of his grandmother as she's done for him.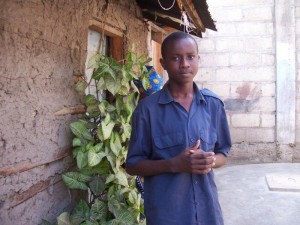 This was one of our every day experiences.
When people donate money to our work, then it also goes to this kind of help.